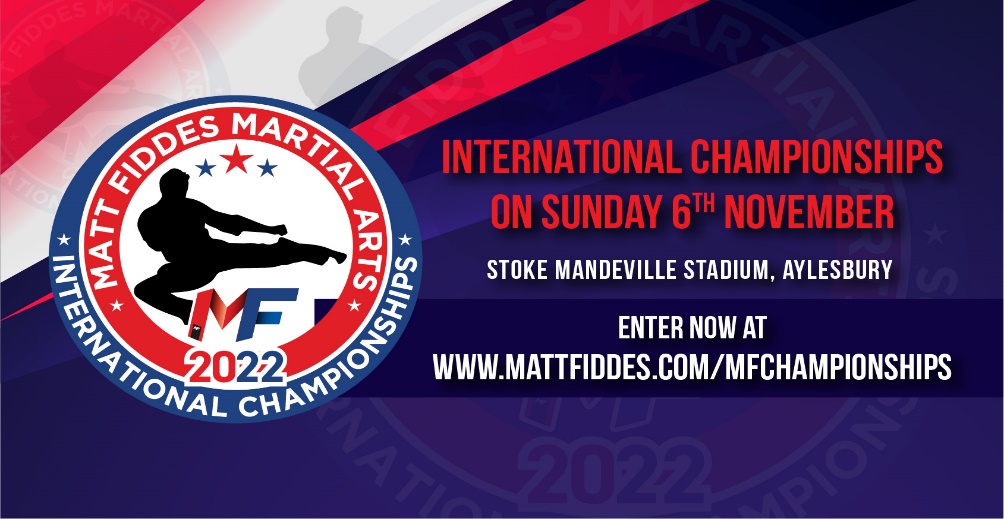 INTERNATIONAL CHAMPIONSHIPS (November)
~ Change of date & venue ~
The International Championships previously scheduled for 5th November in Bath has now been changed to:
Sunday, 6th November
Stoke Mandeville Stadium, Aylesbury​ – map
This will be a very exciting day of competition which will include a team from Australia. In addition, there are 2 x NEW categories for students to enter:
Musical forms (weapons)
Board breaking (Black Belts only)
These are in addition to all of the categories already available:
MIGHTY MATTS​
Hand-drills
Kick-boxing drill
Flying side kick
5 x kick combo
JUNIORS & ADULTS
Hand-drills
Kick-boxing drill
Forms (single and pairs)
10 x kick combo (single & pairs)
Sparring
EARLY BIRD DISCOUNT – BOOK NOW!
The site is now available to book your space(s) with a 10% early-bird discount.
Watch this space for extra championship training dates. 
For those of you who have either booked on to or are thinking of attending the International Master Class for Black Belts (IMC) this has now been moved to Saturday, 5th November – IMC BOOK NOW​
Speak to the team for more information.