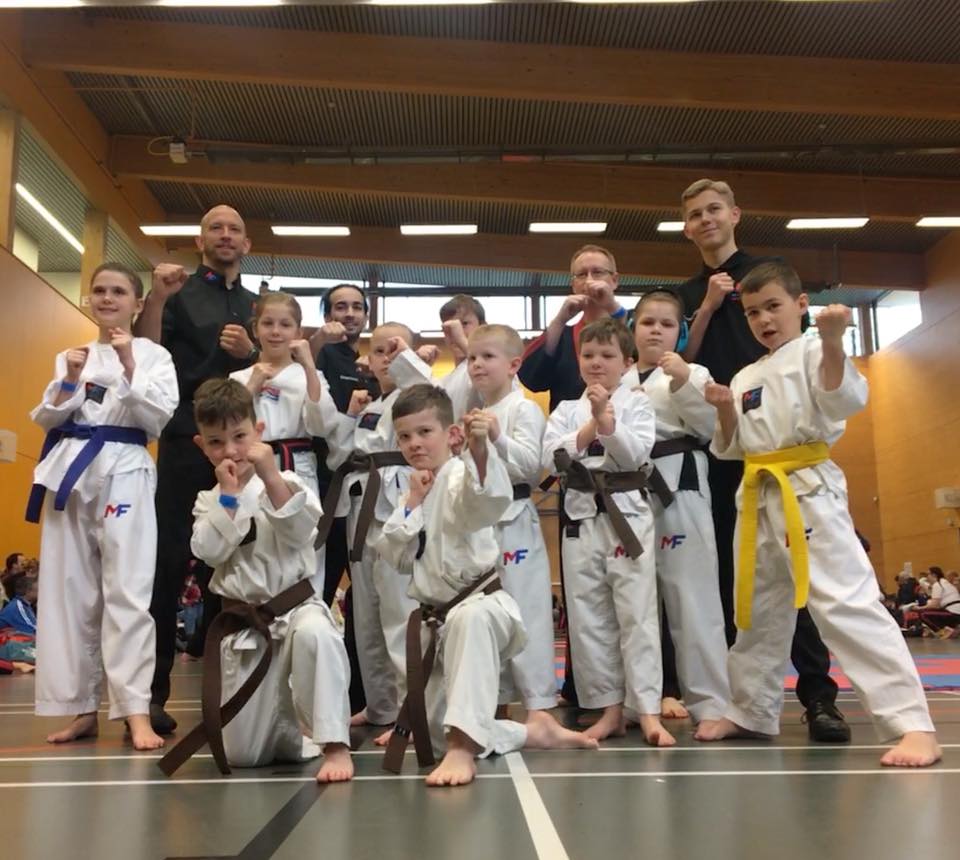 On Sunday, 29th April the Matt Fiddes group held the second South-East Championships and it was wonderful to see so many students and families attending.  With more competitors this year, we knew it was going to be a fun but challenging day and our little team performed so well!
For some it was their first tournament and for others, who are more experienced, it was an opportunity to be role models and help the team through the day.  It is no exaggeration to say that we had some outstanding performances and I am so very proud of each member of the MF Kent Team.
It takes a great deal of commitment, hard work, determination and passion to perform at a Championships and I look forward to celebrating their successes in class this week:
Gold x 5, Silver x 3 & Bronze x 2
MF Kent Team:
Millie
Evie-Sue
Charley
Tsvetan
Simon
Mason
Jack
Hugo
Henry
William
Katie
Thank you to our wonderful team of coaches, Instructors, families and friends who all made the day go smoothly and offered so much support and enthusiasm.  It was a fantastic atmosphere and such a positive experience for everyone.
Well done MF Kent family!
Master Finch
Tags:
Martial Arts Kent
,
Master Finch
,
Matt Fiddes
,
Matt Fiddes Kent
,
Matt Fiddes martial arts
,
Matt Fiddes Martial Arts Ashford
,
Matt Fiddes Martial Arts Canterbury
,
Matt Fiddes Martial Arts Herne
,
Matt Fiddes Martial Arts Maidstone
,
Matt Fiddes Martial Arts Staplehurst
,
MF Championships
,
MF Kent