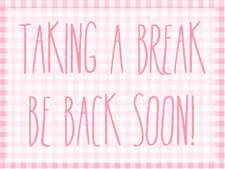 Each summer we all need a little time to rest, recharge and reflect on what a fantastic year it has been so far.  Please make a note of the summer shut-down this year:
11th August – 19th August
There will be no classes during this period so please feel free to attend any other locations / classes to make up for missed time.  To find out other location days and times please e-mail kent@mattfiddes.com.
It has been a wonderful year so far and you have all worked incredibly hard towards your goals.  Have a good rest, enjoy some wonderful family time and we look forward to seeing you in class soon.
Regards
Master Finch
Tags:
Martial Arts Kent
,
Master Finch
,
Matt Fiddes
,
Matt Fiddes Broomfield
,
Matt Fiddes martial arts
,
Matt Fiddes Martial Arts Ashford
,
Matt Fiddes Martial Arts Canterbury
,
Matt Fiddes Martial Arts Herne
,
Matt Fiddes Martial Arts Maidstone
,
Matt Fiddes Martial Arts Staplehurst
,
MF Kent