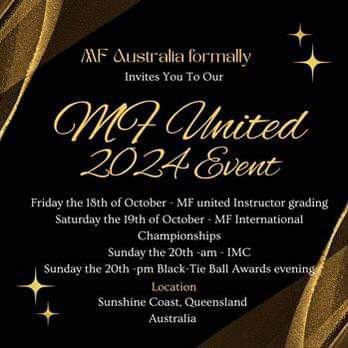 MATT FIDDES MARTIAL ARTS
AUSTRLIA 2024
Tour Information Zoom – Sunday, 29th January

We are very excited to announce our plans to send a united team from England, Scotland, Ireland, N.Ireland & Wales to Australia in October 2024. After numerous visits by the Australian team over the years it is time we returned the favour to take part in events there.
This trip is open to all students and family members of all ages and abilities. Our goal is to take a large team of Instructors, students and family members to take part in some or all of the following events and spend time on the sunshine coast:
Grading
International Championships
International Master Class & training day
Black tie ball 
As you can imagine this is a very exciting but huge undertaking and as part of that we plan to raise as much money as we can over the next 18-mths to ease as many of the financial limits as possible. This will be an amazing trip as well as an opportunity to challenge and grow as Martial Artists – learning from the very best that the Matt Fiddes Martial Arts global community has to offer. To find out more we would like to invite you to attend a no-commitment group Zoom call to find out:
Further details of the trip
How we will fund-raise as much money as possible for everyone
What you can do to help send the team
Question and answers
Australia 2024 Zoom call details:
Date: Sunday, 29th January 2023
Time: 8pm
Invite:                      CLICK HERE FOR ZOOM MEETING
Meeting ID: 880 9806 4914
Passcode: 268554
I very much look forward to seeing you all on the Zoom and discussing this wonderful opportunity.
Regards
Master Finch & the Fundraising Team