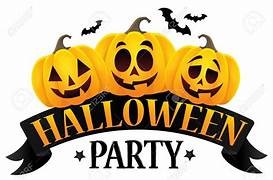 27th October 2023
5pm to 7pm
Rough Common Village Hall, CT2 9BS
Contact Emma on 07807016281
1 child £10
2 children £17
3 children £25
T&C apply
🎃 Each ticket entitles your child to a hot meal of chicken nuggets or sausage and chips (Allergies and vegetarian options available on request), a spooky biscuit or cup cake and unlimited squash!
🎃 Prizes for party games and a grand prize of a portable mp3 player for the best fancy dress costume!
🎃 Raffle tickets on sale now for £1 a strip and will be drawn at the party
Parents are welcome to stay but please be aware parking and space within the hall is limited.
Refreshments for adults available on the night starting at 50p
All proceeds will go towards sending a team to Australia in 2024 to compete in the MF International Championships.
⚠️ please note uv & strobe lights will be used at the hall during the disco ⚠️